Wamkelekile.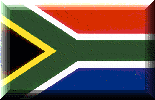 ---
These pages are Best viewed with
---
---
To buy CDs, consider utilizing the above link which will place you directly at a CD store with thousands of titles of artists of every genre. Do not forget to tell them where you saw it.
---
Those planning to take a trip to Cape Town in the near future; make reservations now for top class accomodation catering for up to 4 people. Prices are based on room and not on the number of occupants.
1. Penthouse in Sea Point for R8000 a month (accomodates 4) or part thereof.
2. Loft in Sea Point for R2500 a month (can accomodate 2-minimum 4 days) or part thereof.
3. Flat in Somerset West at R500 a week (with use of car up to 1000km a week). Deposit required.
All have self catering and top class accomodation, sea views, showers and other amenities not often available in many holiday hotels. Bookings can be made by sending a message to me at sabsy@mweb.co.za, or as per instructions at the sites highlighted.
---
Sign My Guestbook
View My Guestbook
---
© 1999
Sabelo Ndabazandile
, Cape Town, SA
Disclaimer: This page uses files from different sources, some of which have links to their pages from this page. I have no claim (even implied) to these files. If any laws were broken in obtaining these and publishing them, please let me know. If you want to provide a link to be used with the graphics, please be welcome to do so, as long as I have enough space.
---
The graphic below indicate the number of people who have visited this site since September 1998:
---
Mailto Form